Shelly Kerron founded Legacy in 1985 at her father's farm in Portland, Oregon, where she specialized in cultivating junior/amateur students and young horses. Concurrently, Shelly campaigned in grand prix competitions around the country on the seasoned olympic mount, Boston Taxi.
Legacy relocated to Whip n' Spur Farm in Wilsonville, Oregon when Shelly became the original rider for renowned horse owners Harry and Mollie Chapman, known for owning olympic horses such as the crowd favorite, Flexible. Shelly continued to campaign on the grand prix circuit and finished in the top ten World Cup West Coast standings in 1989 with her mount, Reno.
In 1990, Shelly opted to move Legacy north to the Seattle area, settling at English Hills in Redmond, where it would remain for the next twenty years. It was also during this time that Shelly produced champion hunter mounts, including the famous conformation hunter, Graphic, and amateur-owner hunter, Folklore. Legacy proudly purchased its own facility, located in Woodinville, in 2013 where it resides today. In 2014, Shelly's younger sister, Elizabeth, joined the Legacy team as a partner, both training and instructing alongside Shelly.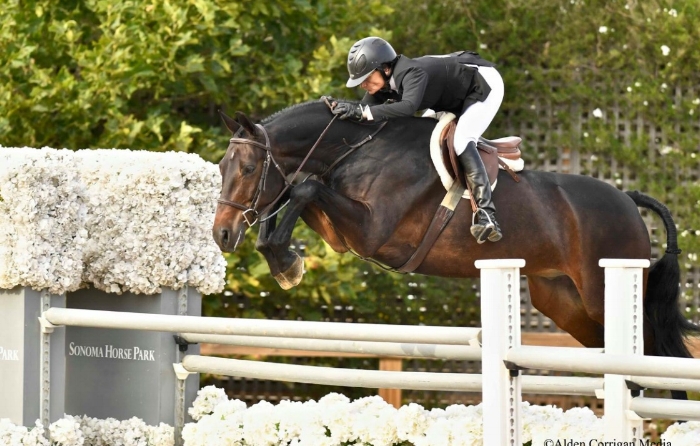 Throughout its existence, Legacy has specialized in developing junior and amateur riders as well as developing young horses. Understanding that it takes talented horses to develop talented riders, Shelly has traveled extensively throughout South America and Europe to find special young horses perfectly suited to the task.
In addition to recruiting top equine talent, Shelly also understands that it takes a village to build champions. Legacy fills its village with human talent deeply committed to providing quality horse care in every detail, from grooming to riding to horse shoeing and veterinary care. It is this commitment to an unyielding standard of quality horse care that most distinguishes Legacy.